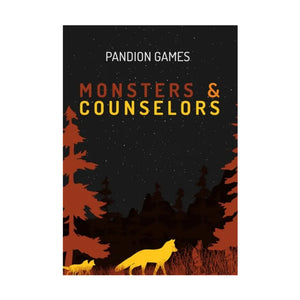 Monsters & Counselors
YOU ARE THE COUNSELORS AT CAMP BRITTLE BONE.

The camp leader has gone missing.

The kids are constantly trying to injure themselves.

And something dark and dangerous is lurking in the woods.

Can you survive summer camp? Can anyone? Keep the kids safe from themselves and the dangers that have arrived at Camp Brittle Bone while making sure you don't become a monster yourself.

A summer camp horror hack of Laser and Feelings by John Harper.
---
We Also Recommend