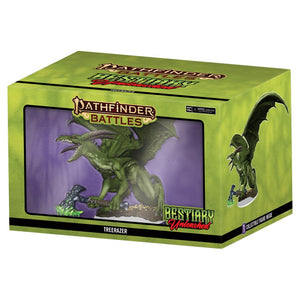 Premium Treerazer, Lord of the Blasted Tarn
A dinosaur-like fiend who leaves mushrooms in their wake. Also, an axe.
Pathfinder Battles: Bestiary Unleashed: Treerazer is the latest premium release in the Pathfinder Battles series of pre-painted plastic miniatures from WizKids and Paizo Inc. With its Gargantuan size, Treerazer stands over 7 inches tall with a wingspan to match.
---
We Also Recommend