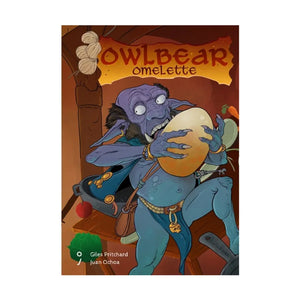 Owlbear Omelette
Owlbear Omelette is the greatest, most egg-citing, egg-quest ever undertaken!

The King of the Goblins loves Owlbear egg omelettes. What can be said? It is good being the king!

You and your friends are not kings though. You're downtrodden worker goblins, who, after a long night on moonshine, have decided that it's entirely unfair that the Goblin King chows down on Owlbear Omelettes while you have to stomach the same pasty gruel every meal.

Time for the little goblin to strike a blow! Time to stand up for all the oppressed goblins out there choking on their pasty gruel! Time to break into the Goblin King's palace and steal an Owlbear egg for omelette making purposes!
---
We Also Recommend