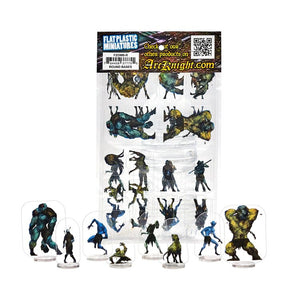 Flat Plastic Minis - Zombie Horde
Flat Plastic Miniatures - Zombies Horde is a 31-piece set of unique Zombies to create a huge mass of walking dead. Includes a variety of zombies, including zombie soldiers, civilians, dogs, giants, crawling claws, stitched abominations, and many more.
Comes with 8 round bases. Art by Damien Mammoliti.
---
We Also Recommend