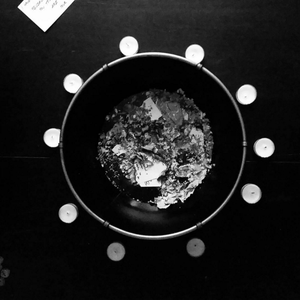 10 Candles with Clarissa | Sun 10/29 at 11am
10 Candles with Clarissa
10 Candles is a tragic horror game. 
At the beginning of the game, ten candles are lit, and we meet our characters. By the end of the game, the candles have all been snuffed out, and all characters are dead. What happens in the middle—the hope you keep, the ideals you fight for, the meaning you make in a dark and doomed world—is up to you.

Start time and end: 11:00 – 2:30 
Capacity: 3 to 6 players  
Event Cost: $5 
Entry type: Pre-registration preferred. Walk-ins are permitted if there is space. 
Location: Private Room

Event type: TTRPG 
Player requirements: No experience with the 10 Candles system, or indeed with TTRPGs in general, is necessary. Character creation is done collaboratively, and no prep is needed. Bring a six-sided die if you have one; if you don't, one will be provided. Not recommended for players under 17. 

Content: This is a horror game. Players should be prepared for (guaranteed!) character death, as well as violence, body horror, and other unpleasantness. Due to the improvisational nature of this game, content cannot be entirely guaranteed.
Learn More Here: https://cavalrygames.com/ten-candles-info

Other warnings: This game takes place in a dark room with lit candles.

GM Information: Clarissa (she/her), on Discord @lasgnacrudswirl
---
We Also Recommend